What kind of lamp(?) did this shade fit?
antiquesilver
March 6, 2011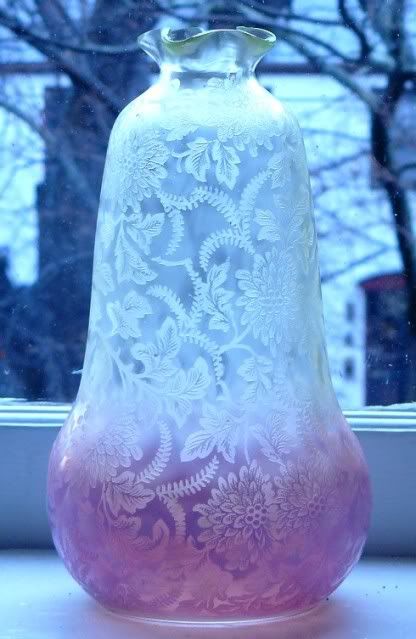 RD # engraved on the bottom indicates it's English, made in 1898; another # is W3966.
It is 9-1/2" tall with the opening at the bottom being 3-3/8"; the actual, small opening at the top is approx 1". The bottom is flat with no neck for a fitter.
It appears to be Vaseline glass (although I don't have a black light to confirm this), probably rubina verde opalescent from what I've learned through google. The design of a chrysanthemum/dalia with leaves & ferns is probably acid etched.
In the hundreds of shades I've looked at online, I haven't seen another like it. To me, it looks like it should set on a holder for a candle (similar to a fairy light) but I haven't come across anything this large or formal.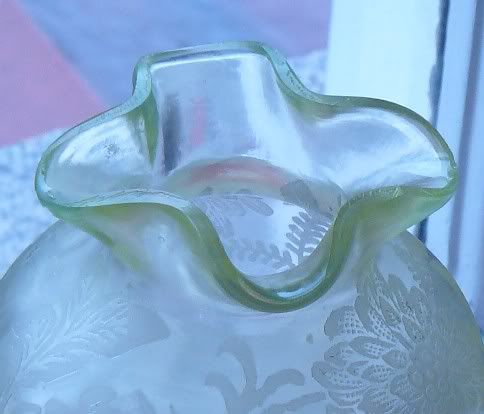 This photo below was done with a flash to show the opalescence but it shows a truer color of the top.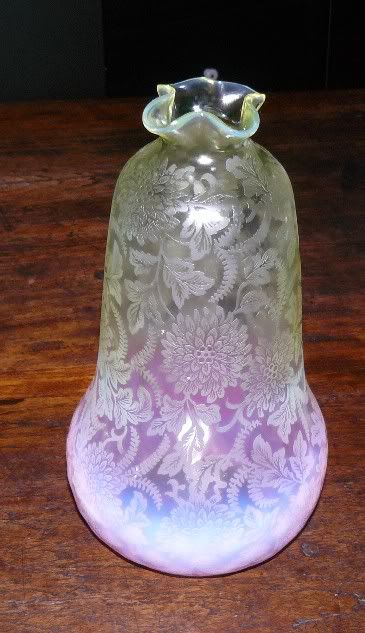 I bought a pair of these (the other one has a large chip gone out of the ruffle) about 35 years ago & decided it was finally time to learn their background, LOL!
What do y'all think? I know there's someone out their with the answer!