Help with basement layout please!
Hi everyone,
Looking to finish our basement and looking for some help with the layout. Ultimately looking to finish the bathroom (roughed in when the house was built), add a media room, perhaps a small bar, and an area for the kids.
I would love to get your opinions on which option we should take for finishing the bathroom and moving the mechanicals, and then how we should finish the blank canvas space.
On the images, each square represents 6 inches (36 square inches).
Here is the current layout: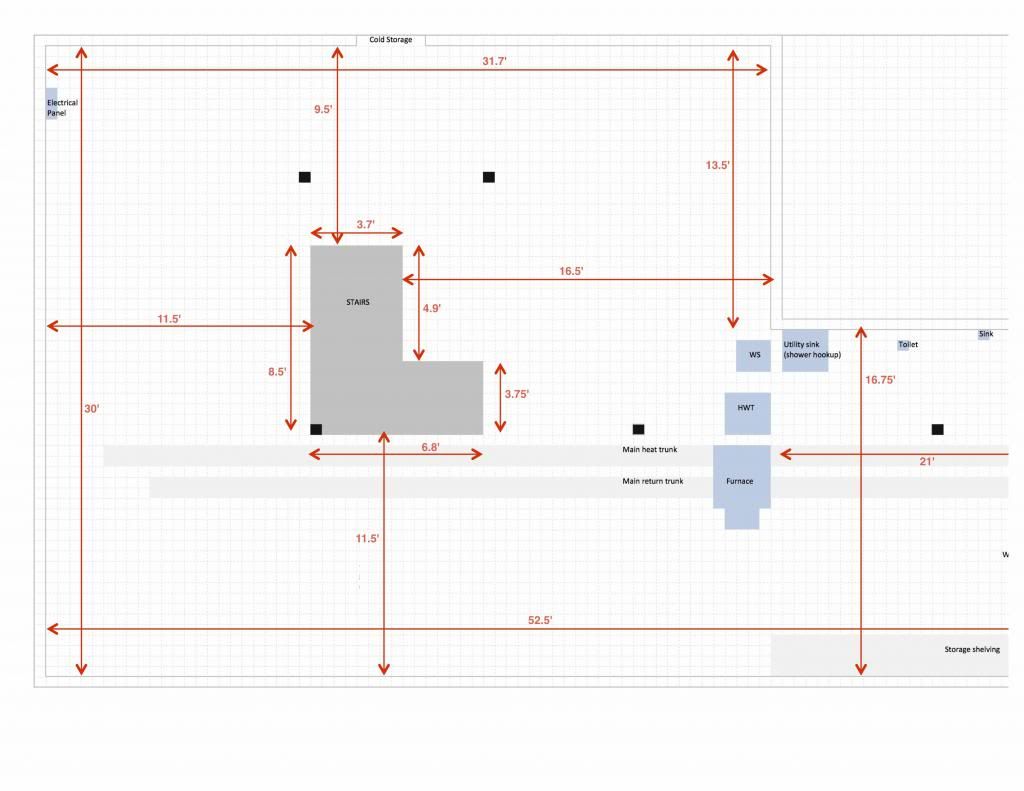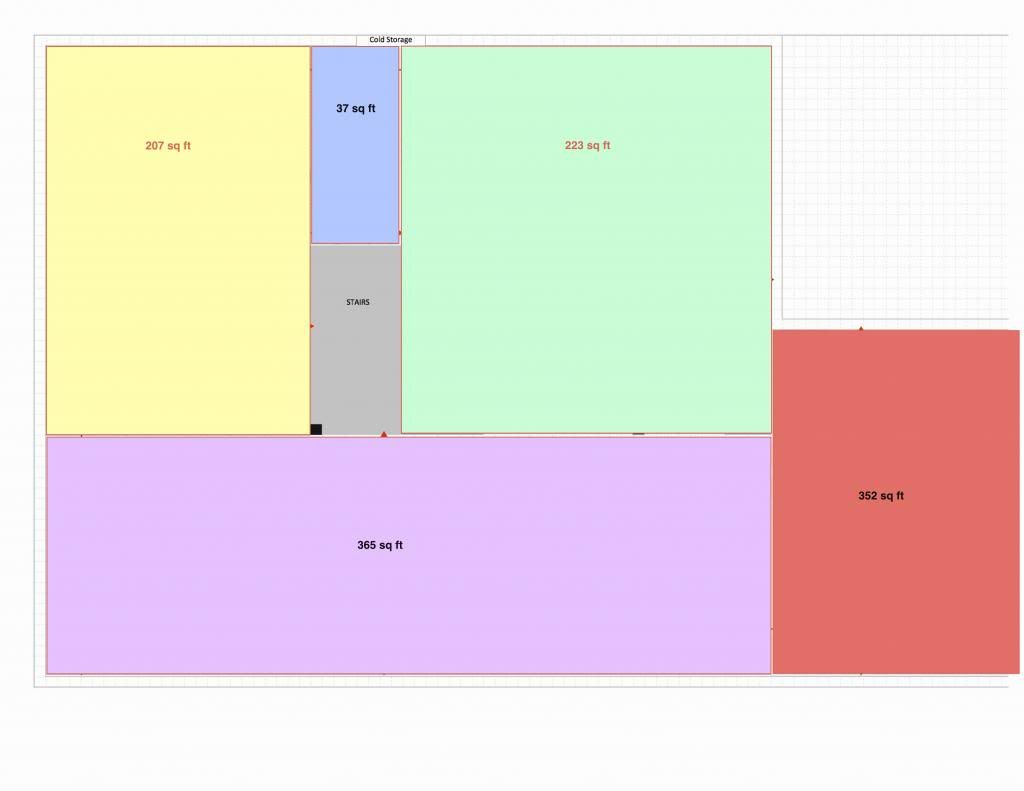 Option 1:
Leave the furnace where it is, move the hot water tank and softener to open up a space for a door to the bathroom (off of what would probably be a good area for the media room). Downside is it cuts off the space a little bit compared to the next option, makes the workshop/storage area a bit unnecessarily large, and requires getting rid of the shower drain (which the utility sink is currently using). Plus is it doesn't require moving the furnace (approx. $1,200).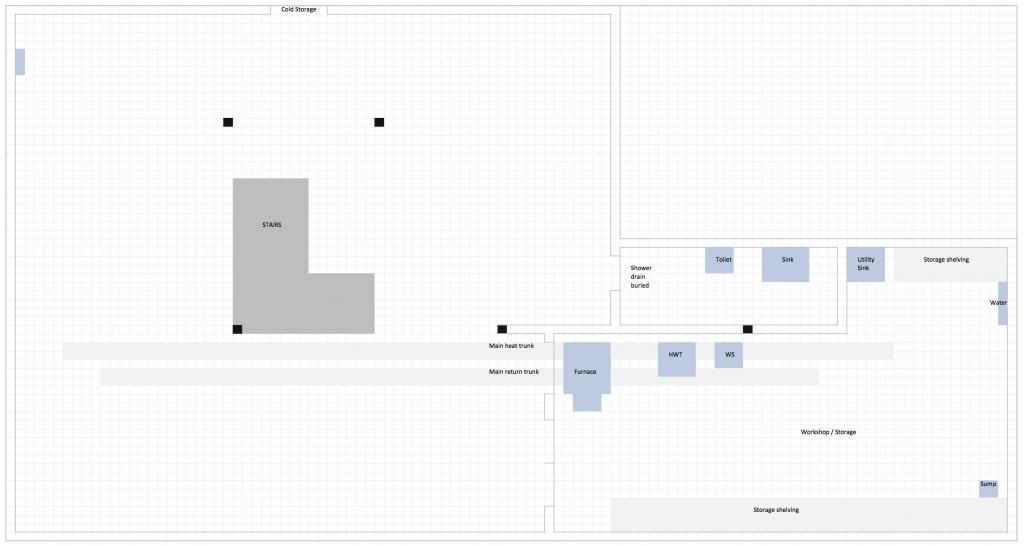 Option 2:
Move the furnace, hot water tank, and water softener. Opens up the space a bit more than option 1. Like option 1, requires the shower drain to be covered over.
Option 3:
Leave furnace where it is, wall it off, move the HWT and softener, and change the entrance location to allow for the installation of a shower. Makes the space a bit more awkward, and cuts down the usable space of the workshop/storage area. Doesn't requires moving the furnace so saves a bit of money on that expense.
So, any opinions on which option I should take as well as how we should design (mock-ups are welcome!) the open spaces would be VERY much appreciated!
This post was edited by canuck88 on Fri, Mar 22, 13 at 21:59