E. Miller & Co. Oil Lamp?
I've recently picked up a new treasure for the best price...free!
Here are a bazillion pictures of it.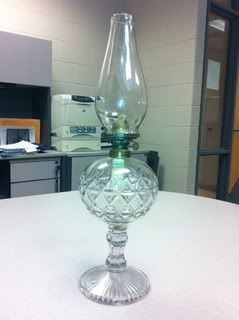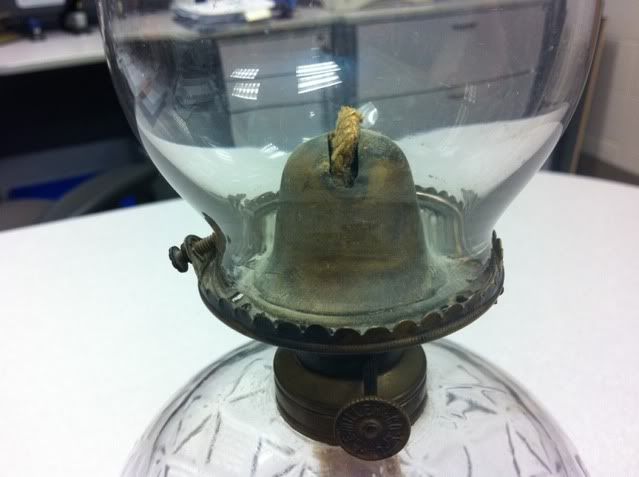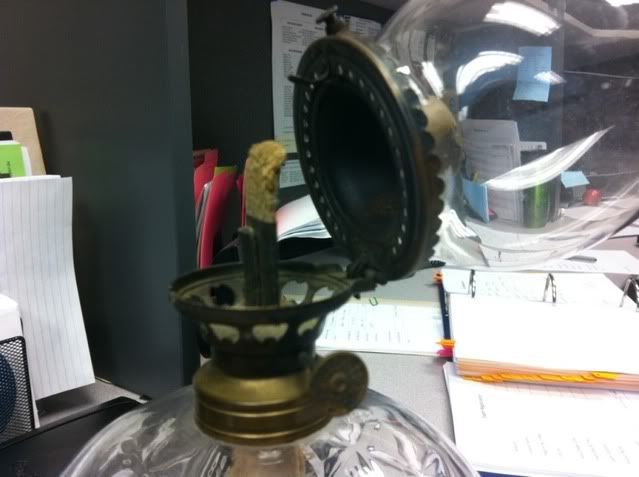 The screw pin holding the chimney in place is very cute - it's shaped as a little flower.
The chimney doesn't seem to be balanced properly in proportion to the base, though...but to be perfectly honest I don't know anything about antique oil lamps.
Any thoughts? :)