before I frame / Drywall... XPS / Fireblock Q's
andrelaplume2
February 13, 2009
I am at my last chance to fireblock...not sure it will ever be inspected, not sure if the house went up it would make a difference but if somehow the folks from PA ever had to inspect it, it would be nice to be up to code.
The top edge of the XPS likely needs to be capped. I have 3 walls that range from having a concrete ledge 3/4" deep to sill to 8 " deep to sill.
Would it be best to simply tack up a drywall stip to the rafters...if so, how wide?
In some areas I could nail a 2 X 2 into the sill..sometimes it would rest perfectly against the sill other times it would stick out past the XPS. Some areas I could almost lay a 2 X 4 there...not sure how I would secure it to the concrete ledge...liquid nails? Hate to have the pt wood on the concrete ledge, then again regular wood (sill) has been resting there for 20 years. Maybe I should just leave it go? The dywall method seems easiest, so what would you do?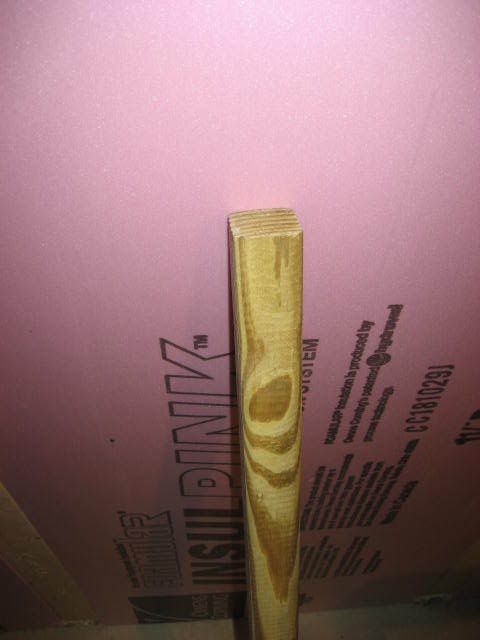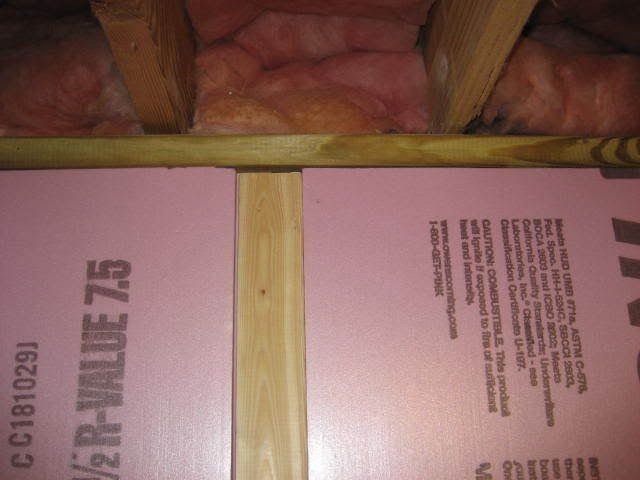 I had limited room between the stair stringer and wall. I was forced to affix 1 X 4 pt wood directly to the concrete. I filled the space in between with 1/2" DOW. I tacked the top of each DOW strip in place to temporarily hold it in place. Do I need to add fender washers to get the rest snug against the concrete or can i just leave it sit there? The 1/2" is so thin I am not sure it will ever all be completely against the concrete. Note the pt wood is a little deeper than the dow so the drywall, unfortunately will not push it into place. So, leave it go or what?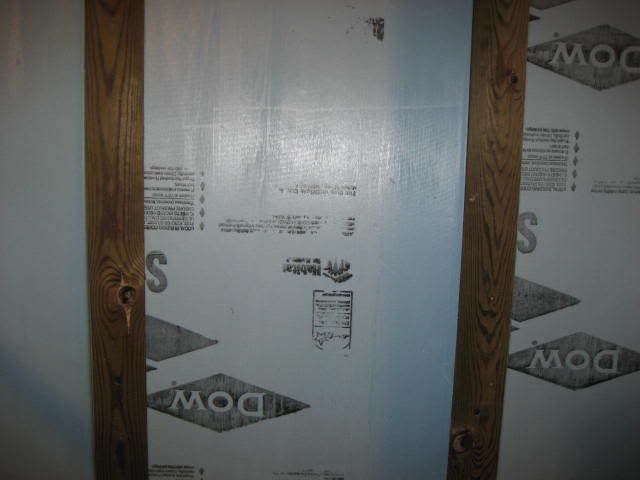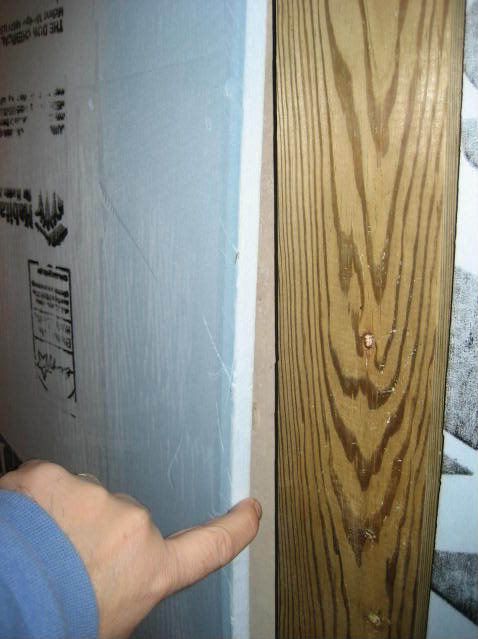 Finally, I left my fir strips an inch or twp above the floor. I actually already have filled in the slot you see in the pic with foam. Do I need to anything along the edge of the XPS at floor...caulk, foam or it is ok as it is?