Any ideas on how old this bench is or where it started?
I spend a lot of (maybe too much) time on the decorating forum, but am here today with an unusual piece I'm hoping to get a little more info on. This bench sat in my in-law's summer home in WI since the mid 30's. It was not original to the home. My theory is that it started out as a built-in in another home, possibly in Chicago. I'm wondering if anyone would have a guess as to how old this bench actually is.
Here's the bench in our entry.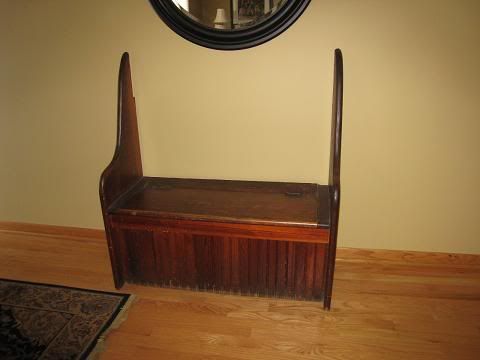 Here's the left side of the bench with an angled cut out area. This is what makes me think this bench was built into an entry along a staircase.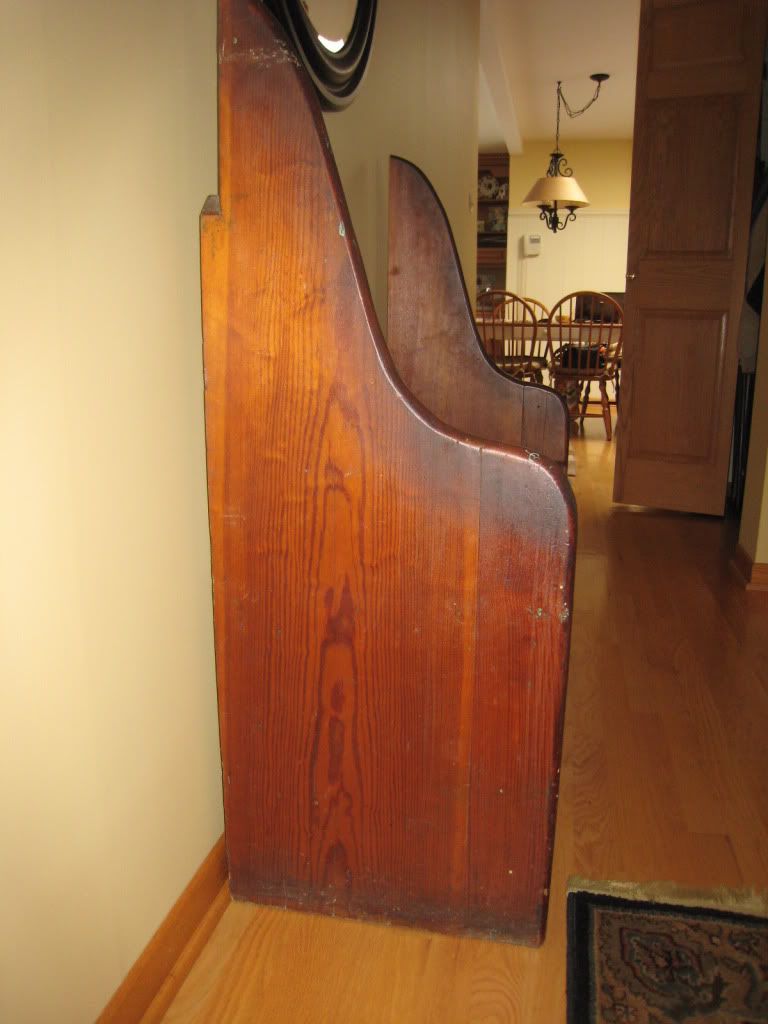 The beadboard on the front is 3/4" thick!!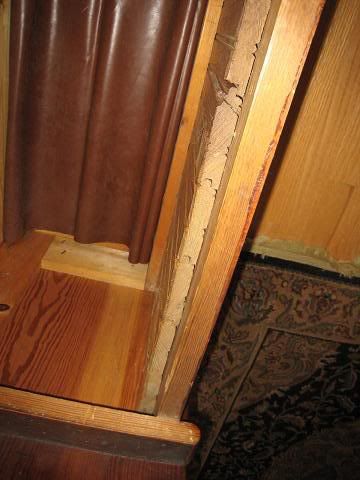 Has anyone ever seen a bench like this built into an older home?
I'm also wondering if anyone has suggestions for the best way to clean up this bench. There are a few paint splatters on it and it's dirty along the bottom. Thanks.