Silver (maybe ?) bracelet... can anyone tell?
peachydeva
January 8, 2010
Another old bracelet that I'd like to know more about. The clasp indicates it's silver (that is, the clasp is silver) but the filigree doesn't look like silver to me because the back looks too metallic. What do you all think?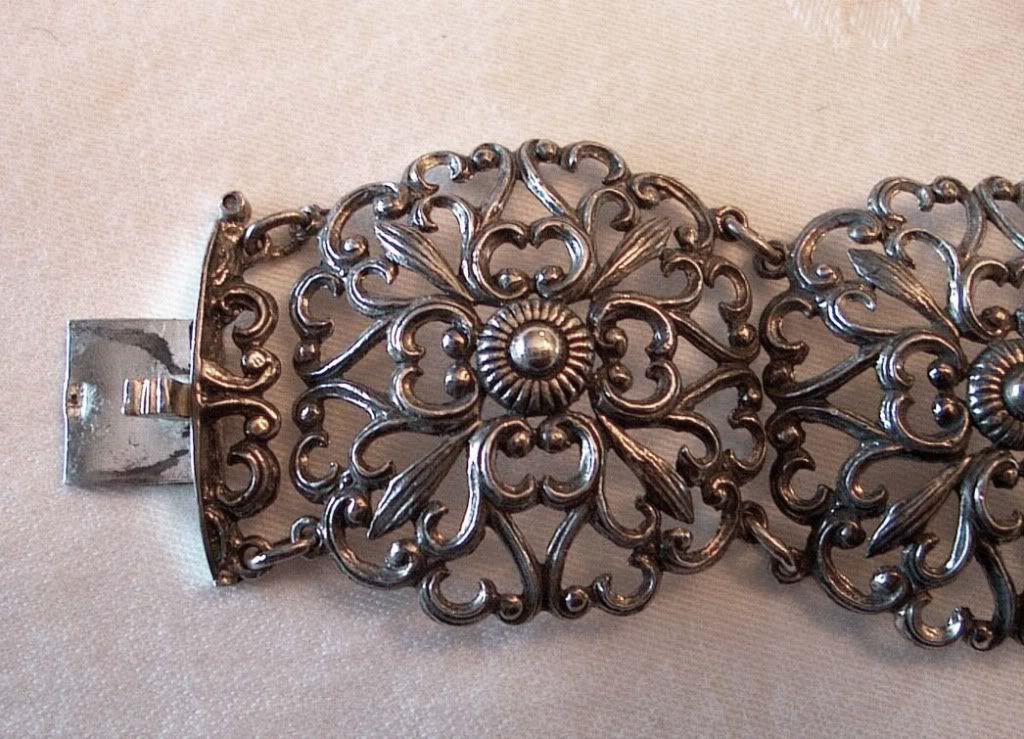 Thanks in advance for your thoughts!
Di