Fish cookie jar
Hi ya'll,
I mostly just lurk here & enjoy everyone elses treasures but today I have a puzzle for you.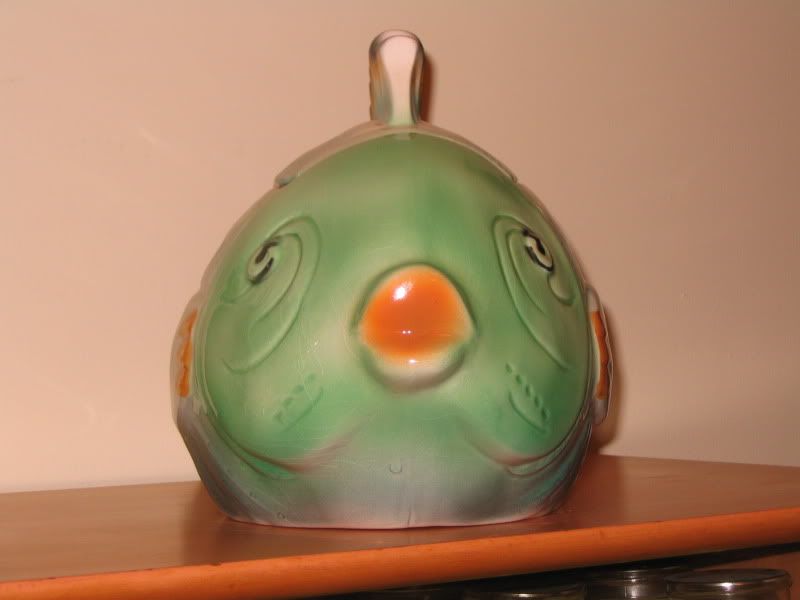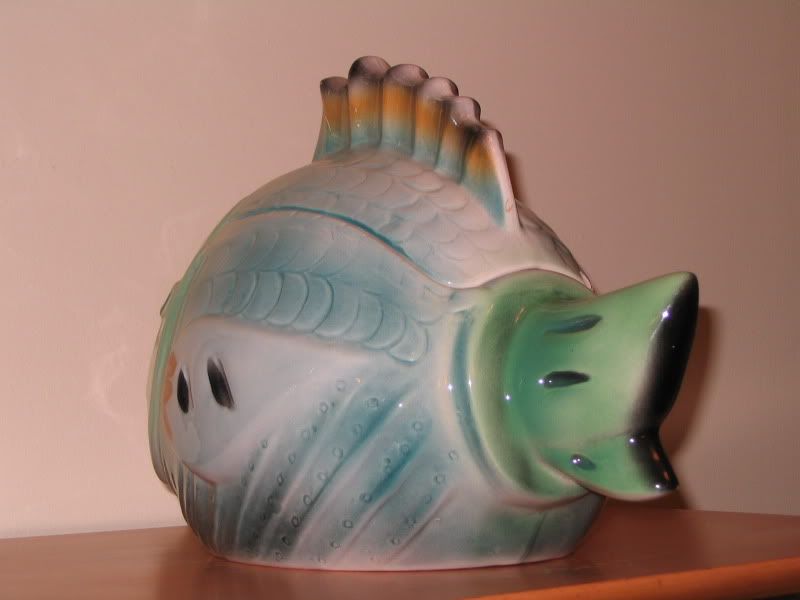 This was my great grandmothers cookie jar, supposedly purchased by my mother in the late 1940's at McCrorys in Whiting, IN. The dates don't quite line up though & it could have been from Evansville, IN.
It has no no incised markings on it at all and any trace of a sticker is long gone. It appears to be made of cream colored stoneware type pottery.
I have been through every cookie jar and pottery book in the public library system & left the photo with 3 antique malls. Nobody has a clue as to the maker,wether it's a mid-west pottery or a Japanese import.
I've eyeballed collector sights online & check ebay from time to time, no luck.
So, ladies & gents, anybody have any ideas? I appreciate any help I can get.
Thank you, Lora