Any information on these plates?
My DH inherited these plates a few years back from his mother's estate. We have no idea what they are other than old, LOL.
I've chased down the marking on the back to the 1920's, but I can't find any other information on the use of these particular plates - possibly for bones?
Anyway, they are Royal Doulton, the pattern is "The Chatham" in red, and I think they are from around the '20s. Any help out there? Use? Value?
Front: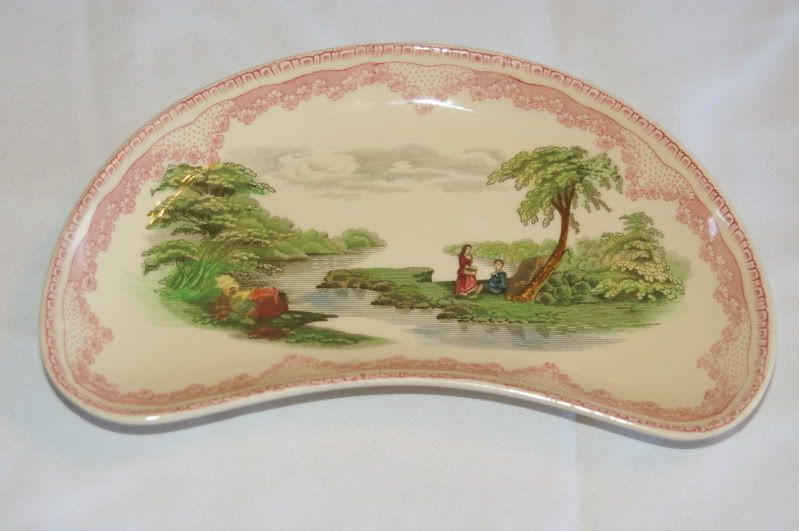 Close-up:
Back: