Antique Beethoven statue and 'slave' supported granite table
devildiver223
January 19, 2009
Hello to everyone! I am new to this forum, but here goes.
I have been pouring over the internet trying to find any information on a few pieces I have, but have not had ANY luck. Hopefully one of you may know more about what I've got than I do!
The first Piece is a bronze statue of Beethoven that stands approximately 2 ft and weighs around 60lbs. I have not been able to find anything like this one, nor have i even been able to find one of him sitting down like he is. Please take a look at the photos below.
The second piece is a granite slab table, supported by two black men in gold robes. Again, i've been unable to find anything on these guys either.
Let me know what you think!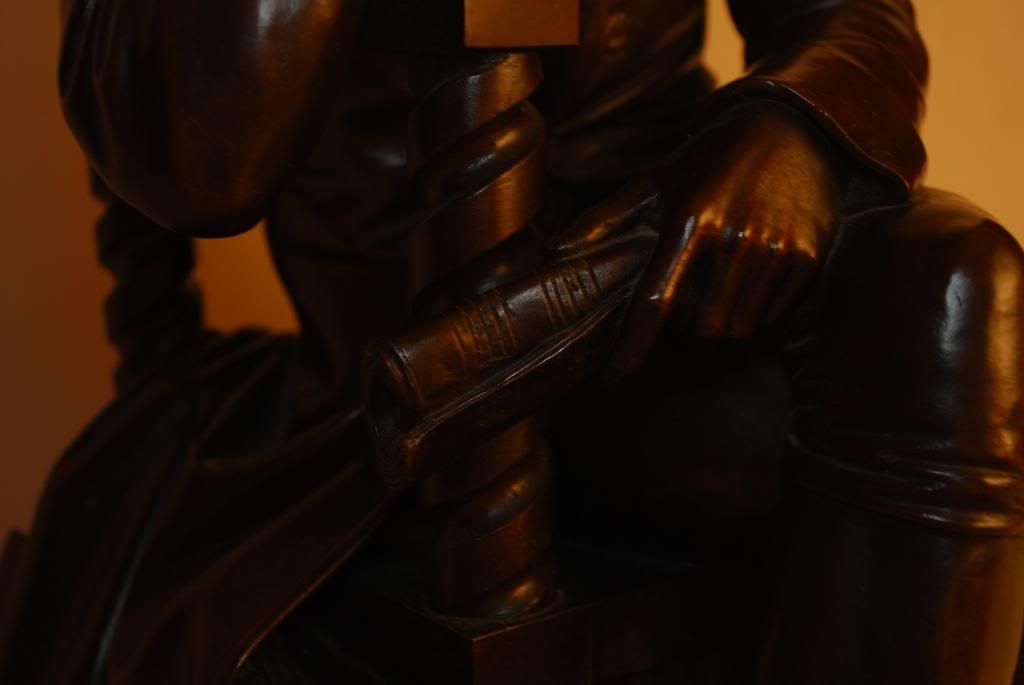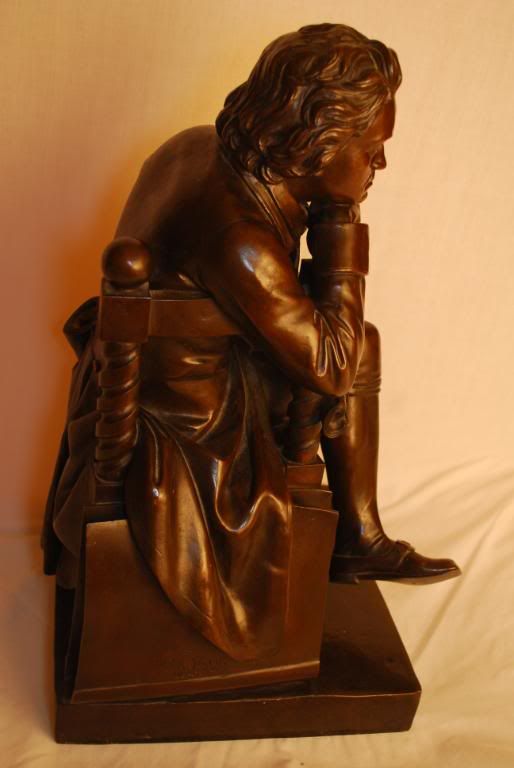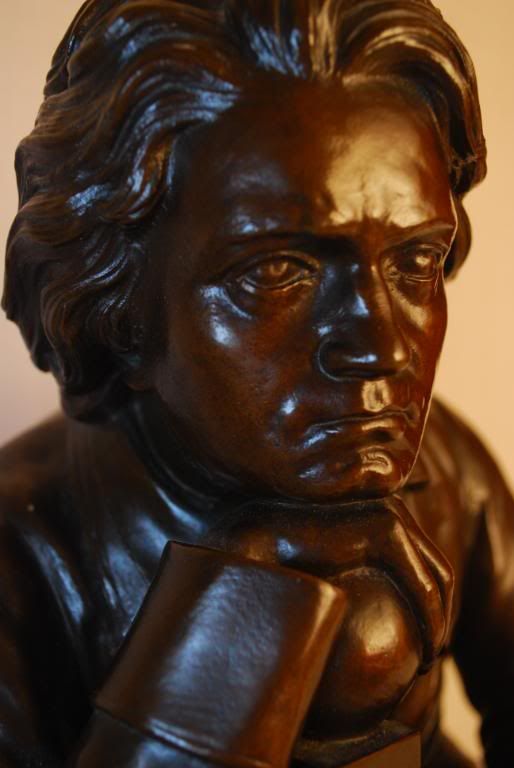 and the table: