Antique Silver - Can you identify?
There are so many 'oddball' pieces of antique silver that were designed for specialized uses, so I thought it might be fun to start a thread collecting some of them in one place.
If you know what they are or want to hazard a guess -- chime in and join the fun.
And if you have a piece you want identified, feel free to post your own pictures. It won't be 'derailing' the post since that's what this post is all about.
This piece (I'll call it #1) was handed down through my mother's side of the family, and the first owner that I know of was my grandmother. (She started collecting antiques in the 1940's, so it could be much older.) It's heavy, silver plate, and has a nicely-engineered screw knob on the bottom that adjusts the spacing of the three prongs on top. The round base is about 6" in diameter on the bottom, about 3" across on the smooth part. Here are the photos: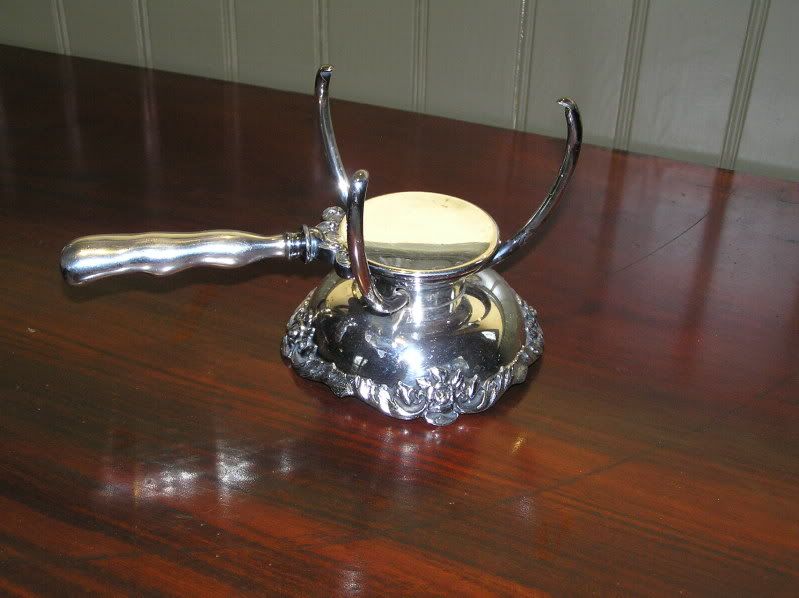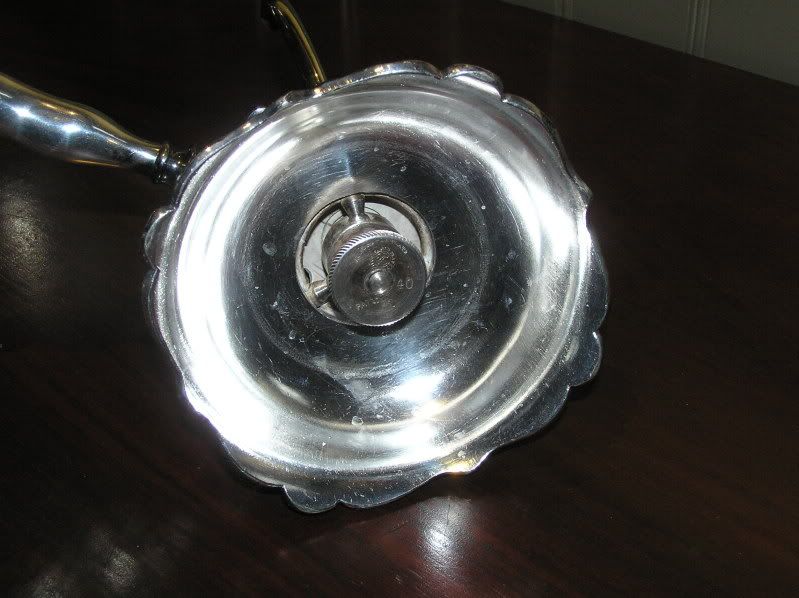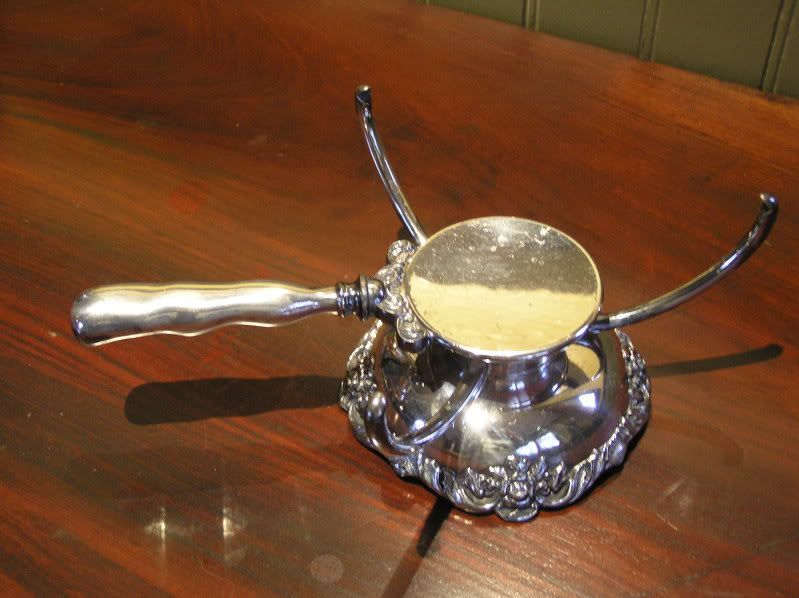 (I actually know what this piece is for -- at least, according to Grandma -- but I'll keep it secret for now so I don't spoil the fun.)
Any guesses?